Offers
August Occasions
In a mobile home or pitch, but always at the TOP!
From
238€
per week
per pitch
August is coming to an end, but this is one of the best times to plan a vacation on the shores of Lake Corlo!

Choose Lago Arsiè Camping Village:

- admire a unique natural setting, with the Belluno Dolomites all around the lake providing a breathtaking view and setting;
- relax on the private beach, enjoy the feel of the soft lawn on your skin;
- dive into the pool, then enjoy the pleasant idleness on the sun loungers all around it;
- taste the traditional cuisine at our restaurant. If you want, there's also pizza!

You decide: do you prefer a Mobile Home or a Pitch?
We have the latest availability for both accommodation types: hurry up!
Accommodation
Standard Mobile Home
Period
26/08/2023 - 02/09/2023
*price for 2 people

Choose the best-selling mobile homes of the campsite:
the value for money is really outstanding.
From
€ 565
per week per living unit
Period
26/08/2023 - 02/09/2023
*price for 2 people

One of the great pluses of the Arsiè Pitches is the location:
in the heart of a quiet area not far from the shores of the lake.

There is always plenty of shade as well, even in the height of the hot season.
From
€ 238
per week per pitch
loading form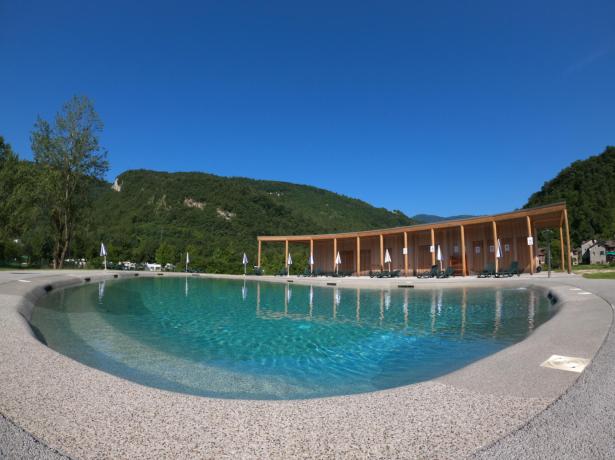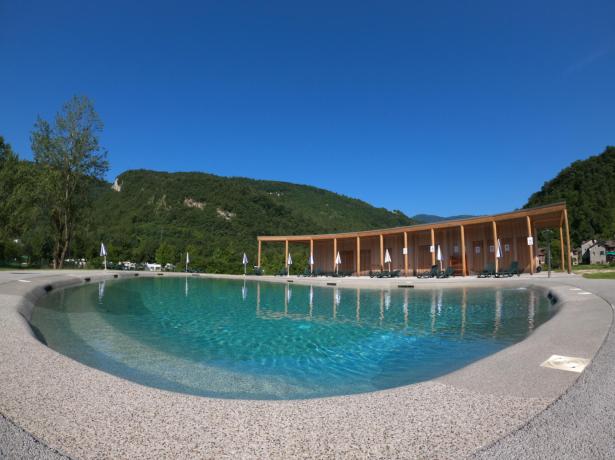 Strong points of the offer
Brand new pool
On the lakeshore
Discounted pitches
Standard Mobile Home at discounted prices